About
Omaxe New Chandigarh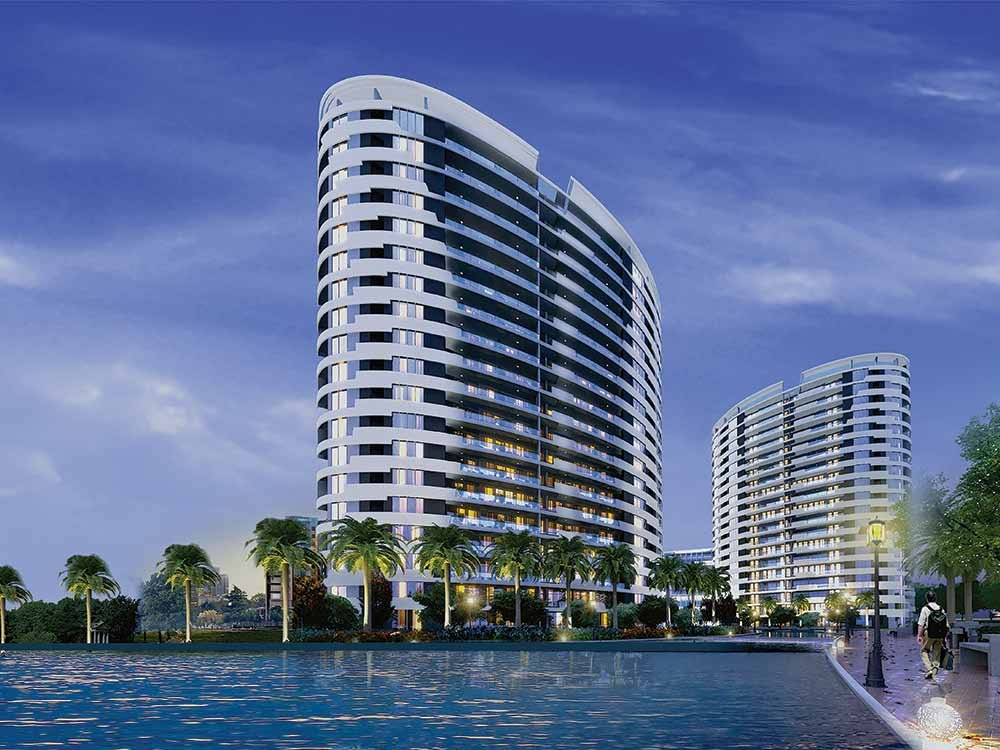 About Omaxe
The Lake by Omaxe Group is an ideal choice. Omaxe has constructed 1300+ units with 18 towers towards meeting the demand of a dream home and a good investment opportunity in New Chandigarh. Rapidly developing infrastructure, booming commerce, and abundant amenities on offer at New Chandigarh have created a growing demand for houses here.
+91-98777-77860
info@opcgroup.in
www.opcgroup.in
Vision | Omaxe
With a vision of turning dreams into reality, we embarked upon a journey in real estate. In 30 years since inception, Omaxe – the institution has indeed come up a long way. Having started from scratch, Omaxe Ltd. today is one of the largest and the most trusted real estate companies in the country. Undoubtedly the trust and support of all our customers and the determination and commitment of the company has played a pivotal role in the success.
During our journey, we have accomplished several milestones. We have delivered 107 million sq.ft., thus becoming the second only company in India to achieve the feat.
Presence Across India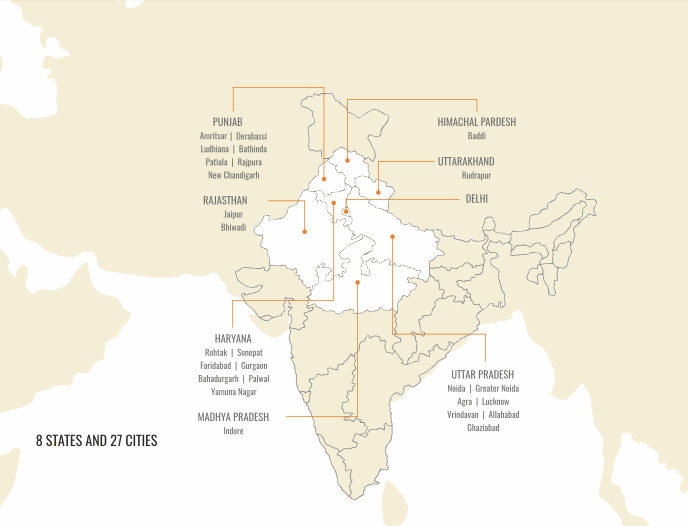 Today Omaxe is present across 8 States and 27 cities and possesses a diversified product portfolio that includes Integrated Townships, Hi-Tech Townships, Group Housing, Shopping Malls, Office Spaces, SCOs and Hotels. It is currently developing 36 real estate projects including 11 Group Housing, 16 Townships, 9 Commercial Malls, Office spaces, Hotels and SCOs.
Guided by its founding values of delivering quality, excellent real estate spaces, ensuring customer satisfaction, and redefining lifestyle, Omaxe, a BSE & NSE listed company, has over the years made a mark with some landmark projects and engineering marvels.
Sensing an opportunity in Tier II and III cities, the company made a conscious decision to venture into States like Uttar Pradesh, Madhya Pradesh, Punjab, Haryana, Uttarakhand, Rajasthan, Delhi, Himachal Pradesh to name a few and has immensely contributed in the socio-economic development of these cities. Since inception, the company has gained utmost trust and confidence of the people – an incredible reflection of the initial public offer of the company, which was oversubscribed close to 70 times in 2007!
New Chandigarh
Located near the town of Mullanpur Garibdass in the vicinity of Chandigarh, is a new settlement designed as Punjab's first 'Smart City'. Now, it is one of the best residential city with high living especially developed to suit your lifestyle.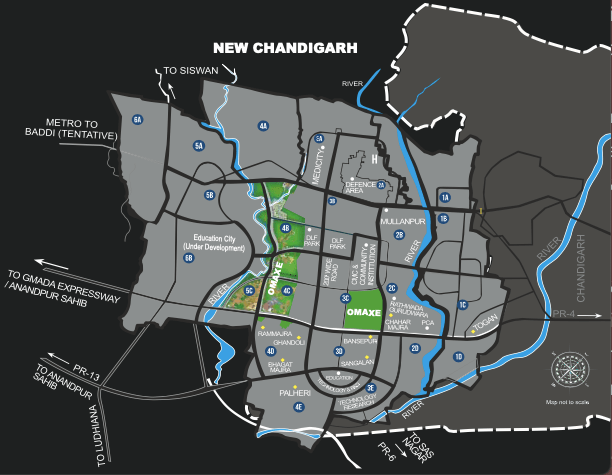 Future-perfect Opportunities!
Connected to 9 main highways towards Chandigarh, Punjab & Himachal Pradesh.
EDUCATION CITY IN 292.5 ACRES – World's top Institutes, Research & Development (R&D), Emphasis on Technical Education, Focus on Direct & Indirect employment opportunities.
MEDICITY IN 350 ACRES – Specialty Hospital, Outpatient Facilities, Pre & Post-operative care, Rehabilitation & long term care facilities, Hospice & Diagnostic Labs, Health Care & Nutrition Facilities and Wellness & Fitness.
CITY CENTRE IN 250 ACRES – Commercial Office & Retail in 30 acre, Art & Cultural Centre in 25 acre, Public Library & Government Offices, Biggest City Park Coming here, 500 Bed City Hospital in 15 acre, Bus Terminal in 11 acre.
RECREATIONAL FACILITIES EARMARKED – Golf Ranges/Golf Courses, Polo Ground, Stud Farms, Sports Complex, Active Playground, Race Course, PCA Cricket Stadium (Punjab Cricket Association).
UpcomingMetroConnectivity.
Green Benefits – 35% Green Area, Rain water Harvesting, Solar energy usage, Waste & Water Recycling, and Water Bodies: Siswan River, Patiala Ki Rao River and Jayanti Devi Ki Rao River.